Try Virtual Reality at the heart of Copenhagen
We love to show VR to people from all walks of life. We are happy and proud to say that our staff has introduced VR to over 30.000 people! So, you're in good hands.
Our shop is open everyday and you can drop in from the street for a free demo, or you can book a 30 mins. VR HTC Vive experience, where you will be able to get the most fun and try different VR games and experiences!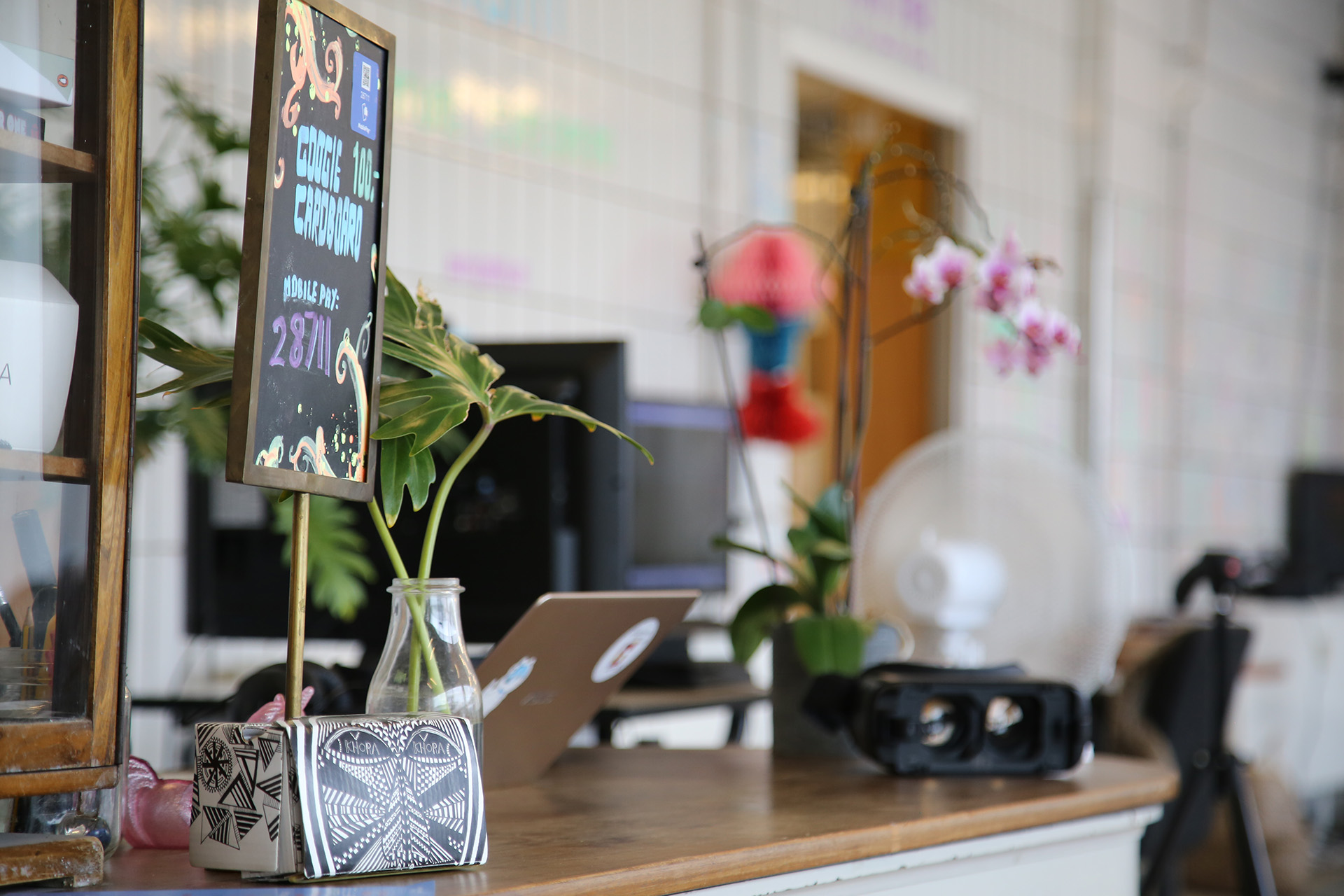 Book a date and time
Show up 5 minutes before
Let our experienced staff personally guide you
Have fun
Pay at the arcade
Price: 250 kr.- per person for 30 minutes
Address: Høkerboderne 8, 1712 København V. (Kødbyen)
In VR you can do anything and become anyone!
You don't need to be an expert gamer to experience it. Whether you are looking for more action packed or contemplative experiences, we have a something fun for all ages.
During the 30 minutes, people can usually try up to 3 VR games or experiences. Here are a couple of the experiences that we have available at the arcade & showroom.
Google Tiltbrush
Paint in 3D and let your inner artist loose
Space Pirate Trainer
Test your skills and shoot as many drones as you can
Richie's Plank
Test your fear of heights and walk the plank on a 30 story building
Job Simulator
Learn how to "Job" and answer to your robot bosses from the future
We have plenty more experiences waiting for you.
If you are looking for something that it is not in the selection above, just ask our staff.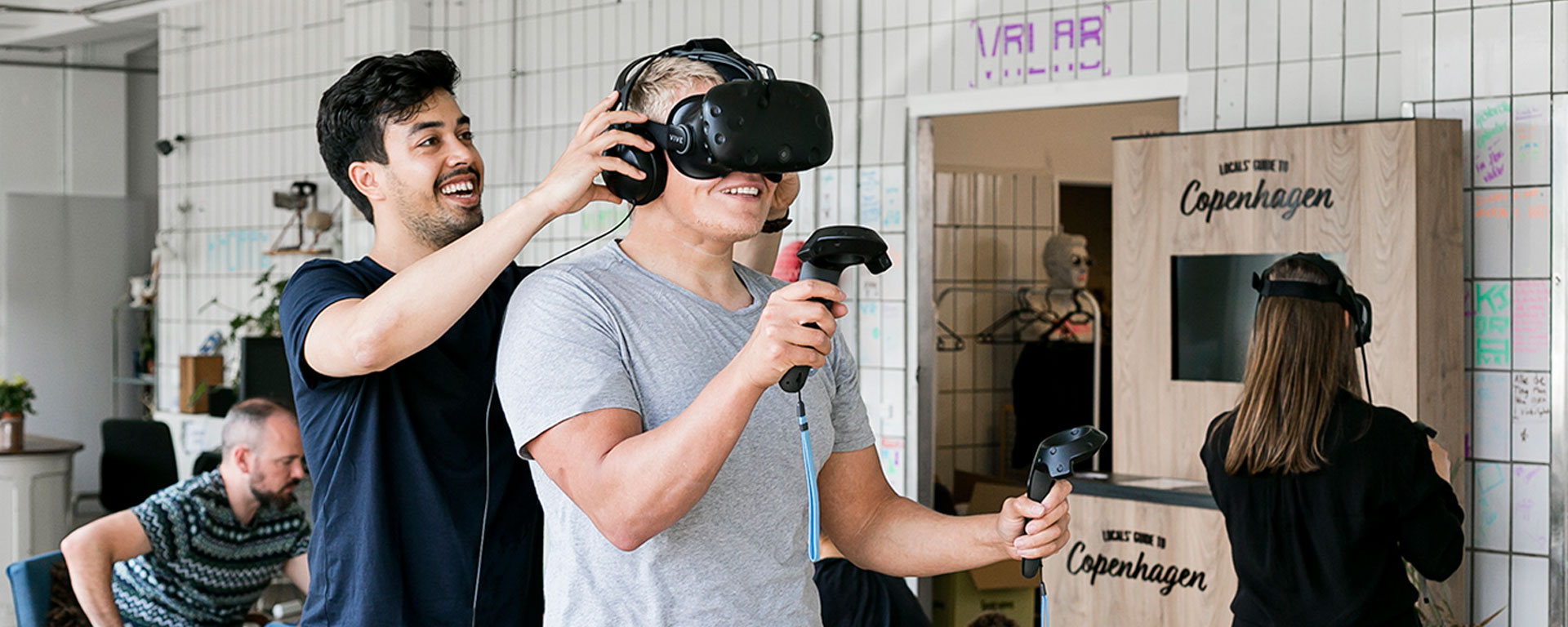 Whether it is your first time trying VR or you are veteran, our experienced staff will guide your experience at Khora. Based on your interests, our staff will be able to suggest you what to try out. Or, if you have an idea of a VR experience that you'd like to try out, just ask us. We might have it in store.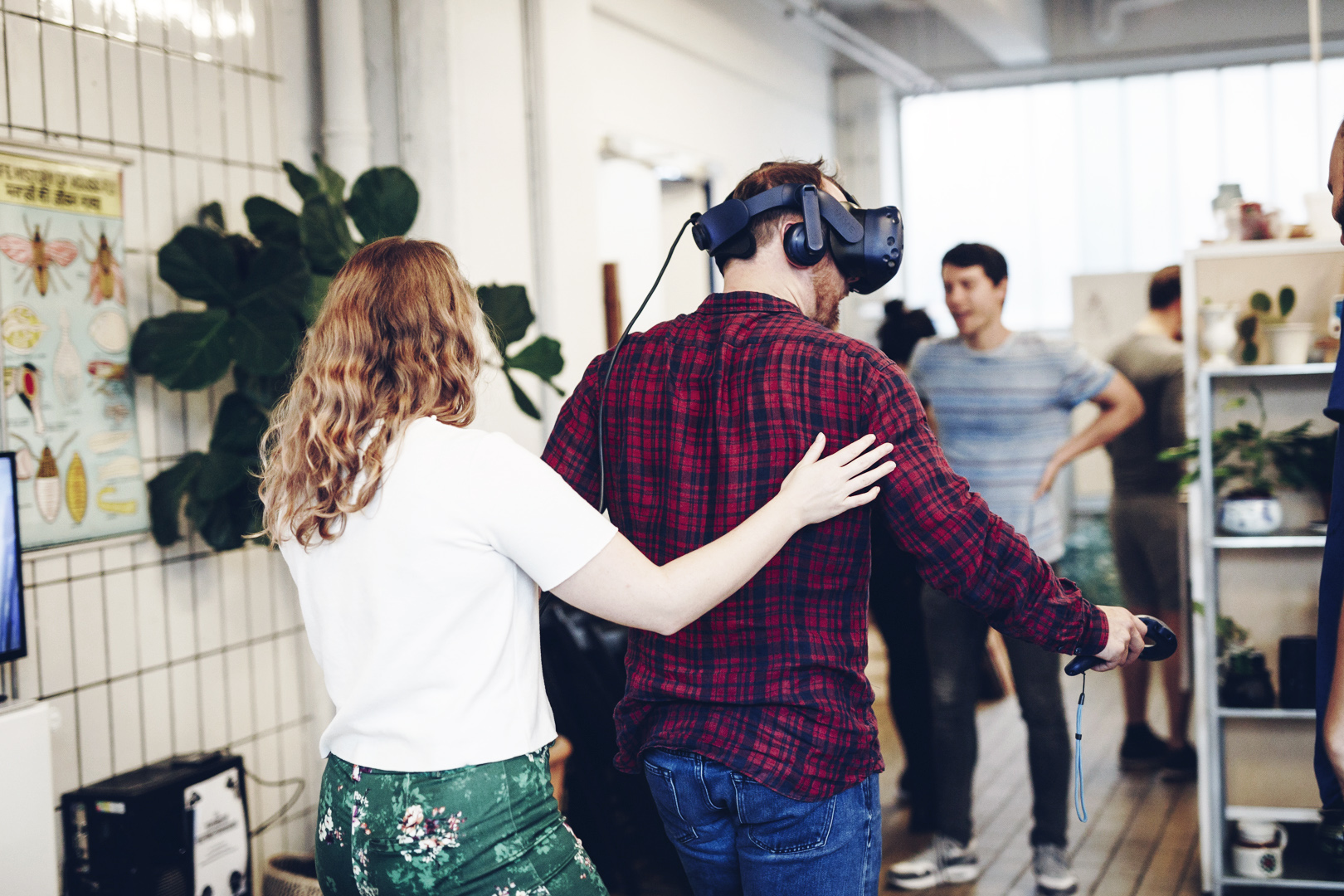 Here are some other questions you might have
How many people can be in a 30 minutes session?
We can have up to 4 people at the same time during a 30 minutes VR session with the HTC Vive. It is not a problem to be a bigger group you will just need longer time, so that everyone has time to try.
Can we play on the same game together?
We do have a few multiplayer games, but many of the best experiences are made for single player only, so we encourage you to try some different things while you are here!
Can I offer it as a giftcard?
Yes! If you have someone in mind that would love to try VR, you can purchase a 30 minutes VR experience giftcard at the arcade. If you want to buy a giftcard online, here is the link: https://duglemmerdetaldrig.dk/oplev/proev-virtual-reality/
How old should you be to try VR?
We welcome people of all walks of age to come in and try VR. Younger children should try with their parents and with their consent.
Can I book my birthday party or my polterabend with you?
Yes. Just send us a message with how many people and the time and date you would like to come in and we will get back to you.
Can I wear my glasses?
Most headsets are compatible with glasses, but depending on the frame design and size of the glasses, it might not fit in all.
Can I use VR if I have epilepsy?
Using VR may potentially trigger seizures for people with photosensitive epilepsy. If you, or anyone in your family has an epileptic condition or has had seizures of any kind, consult your physician before playing.
Book now & pay at the arcade
* If you want to book an appointment within the next 48 hours, please call us at: +45 31 16 91 81
(Phone hours: Mon-Fri: 12:00 – 18:00 | Sat: 10:00 – 18:00)