Book a VR & AR Event or Workshop
Wherever we go, we love to inspire and introduce people to VR and AR.
We are proud to have hosted more than 1500 events and talks since we started Khora. That's why we're one of the most experienced partners in the Nordics when it comes to VR and AR events and workshops. workshops.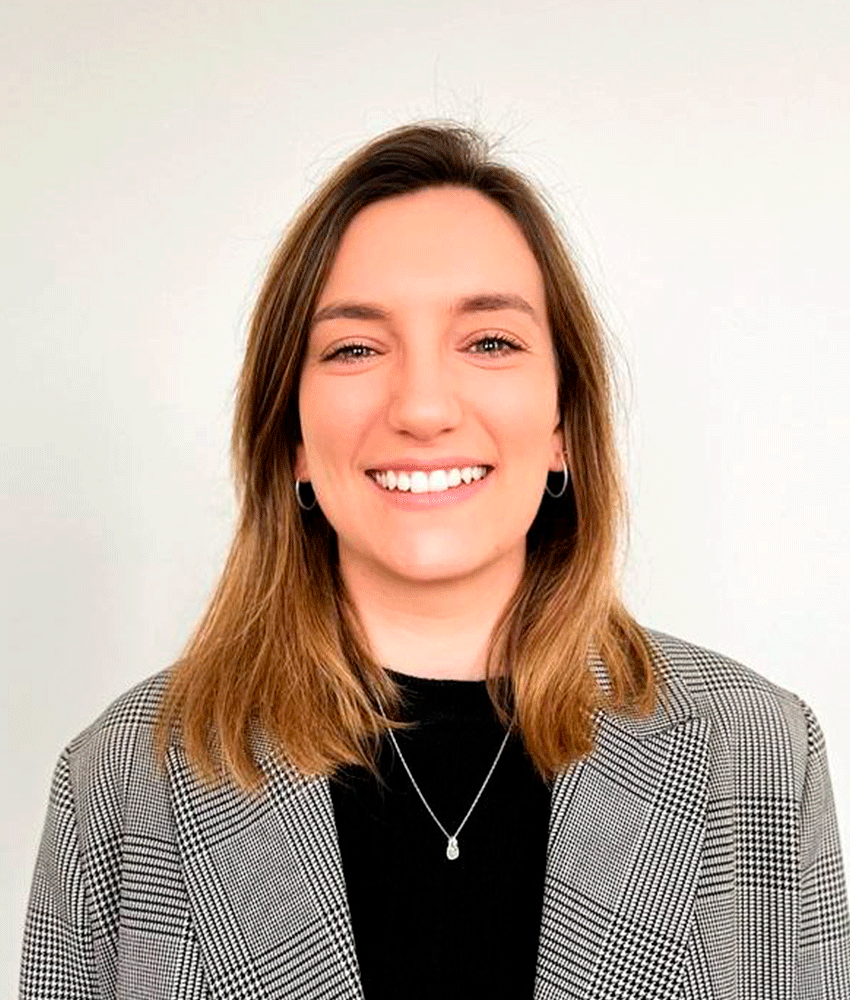 Andrea Bermejo
Event Manager


  +45 31 16 91 81
Virtual Reality and Augmented Reality are not just about gaming. Immersive technologies have an extraordinary potential of impacting many industries and companies are increasingly investing in VR and AR to solve the most varied challenges.
If you want to inspire your team and get them ready for the future, the workshop is the format for you.
In a 2 hour workshop, you will have the opportunity to have a hands-on experience with the hardware, learn more about current industry applications, and how will the future look like, once VR and AR are all around us. It's the perfect activity to make your team think about how will your organization benefit from these technologies.
Here is what people have to say about our workshops:
"25 restaurant executives participating in the Copenhagen Food Forum experienced a mix of trying VR technology and hearing a really interesting presentation + facilitated discussion by Khora. It was a lot to digest – and just to grasp the consequences for their current businesses seemed overwhelming to some participants. But everyone definitely got a sense of how VR and AR will be a vital part of the future technology, we all have to plan for. Khora did a great job. Very inspiring."

– Søren Skafte Overgaard,
Organizer | Copenhagen Food Forum
"The Khora team did a fantastic job in demonstrating different VR solutions, benefits and explaining how and where VR is already being utilized across different industries and how it can be applied in the future. The demonstration of VR products and solutions was a great opportunity for the entire strategy team to develop new ideas on how this technology can be applied – not only in the future – but how it can be applied to our ongoing operation, engaging with stakeholders and bring a company that operates globally closer together."

– Jonas Boesen Roiy,
Head of Risk Management | Maersk Supply Service A/S
"Khora catered to our team-event with the perfect combination of cutting edge entertainment fun and intriguing industry insights – resulting in a unique social experience, and inspiration for future projects."

– Mads Balsig,
Senior Consultant | Qvartz
"Our company visited Khora Virtual Reality on a team spirit event and we all had an amazing experience. Everyone enjoyed trying VR (and watch each other doing it ) and we also found it really interesting to hear about the future of VR (1 hour presentation). We had a lot to talk about over dinner afterwards."

– Fie Schødt,
HR Country Specialist | AT&T
"Khora's workshop was a part of 'Creative Capacity and Digital Leadership' course for Public Service Top Executives from 4 North European Countries. Khora's part got top ratings because of their raw startup atmosphere, the participants ability to get hands-on with the tech, and a presentation with relevant perspectives given by an expert in the field. All participants brought home a solid understanding of VR and AR."

– Jacob Lennheden,
Managing Partner | CINC – Copenhagen Institute of NeuroCreativity
Demo Session
Up to 15 people

Overall Duration: 1 hour (depending on the group size)

Hands-on demo session of VR games and fun experiences (diving with sharks, walking on the plank, shooting some drones,…) – perfect for team building events.

Price: 250 kr.- per person (excl. vat)

(optional) Drinks: + 50 kr.- per person (excl. vat)
General Workshop
Up to 35 people

Overall Duration: 2 hours

1 hour hands-on demo session of VR or AR headsets and experiences/games

45 mins. presentation "General Introduction to VR or AR"

15 mins. Q&A Session

Price: 500 kr.- per person (excl. vat)

(optional) Drinks and Snacks: + 50 kr.- per person (excl. vat)
Customized Workshop
Up to 35 people

Overall Duration: 2-3 hours

1-2 hour of hands-on demo session of hand picked VR or AR applications relevant for your industry
45 mins. tailored presentation uncovering the potential for your industry
15 mins. Q&A session and discussion about the impact of the technology in your organization
Price: 5.000 kr. + 500 kr.- per person (excl. vat)

(optional) Drinks and Snacks: + 50 kr.- per person (excl. vat)
Deep Dive
Up to 35 people

Overall Duration: 4 hours*

*: possibility of including a lunch/coffee break

2 hours demonstration of hand picked VR & AR experiences within your industry;
1 hour tailored presentation on VR & AR uncovering the potential for your industry
1 hour Q&A session and ideation session to come up with possible VR & AR use cases within your organization
Price: 5.000kr. + 900kr. per person (excl. vat.)

(optional) Drinks and Snacks: + 50 kr.- per person (excl. vat)
You can't come to Khora to experience VR? Don't worry! We can take VR and AR to your event. We have a vast experience in demonstrating the technology at different events across the world, we provide the equipment, setup on location and have a professional team ready to assist your guests or staff.
Let us know when, where, and how many people is the event for, and if you have any special requests of things that you would want to do in VR/AR.
Here is what people have to say about bringing us to their events: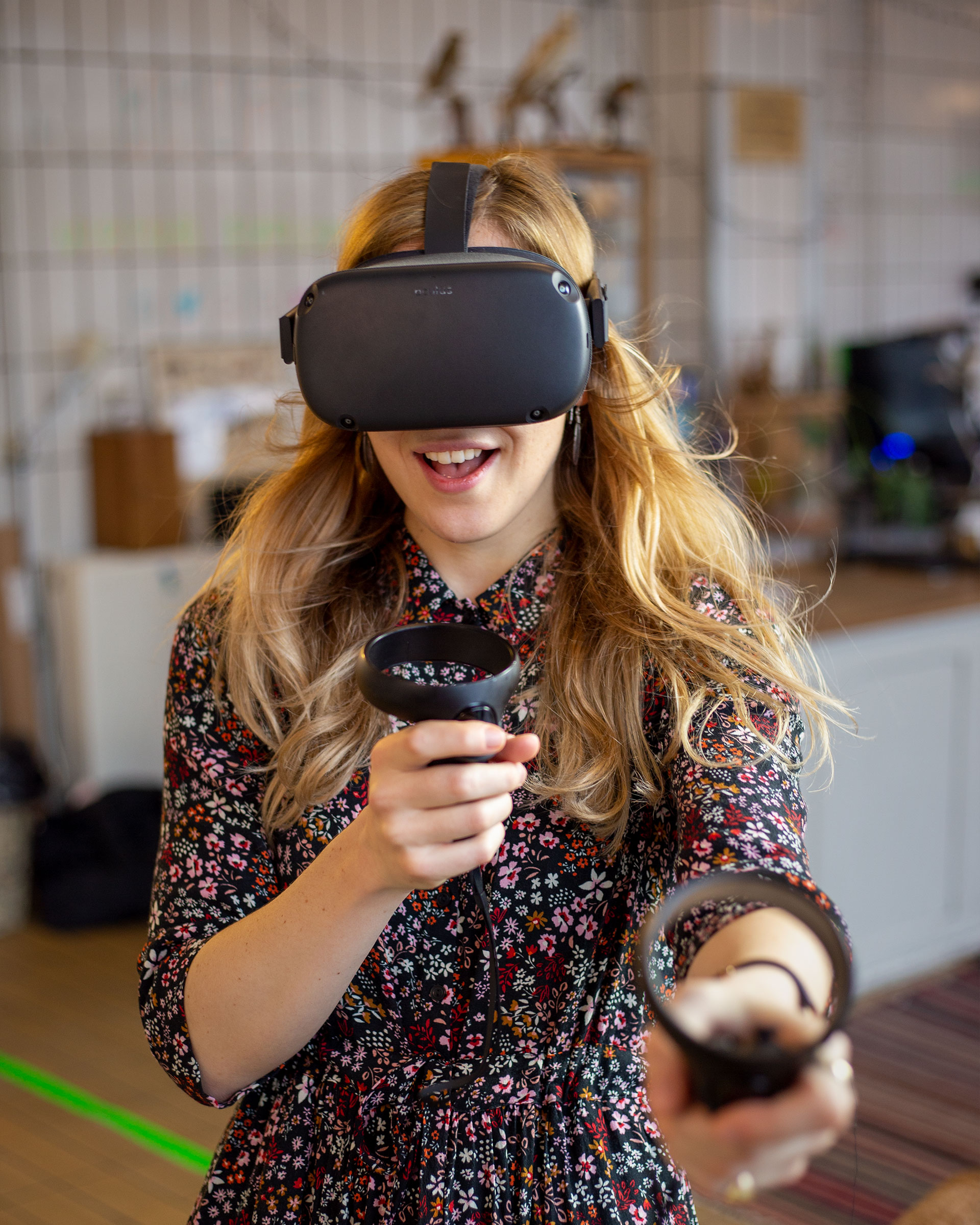 We have a team of XR specialists with a vast experience of presenting the future and the potential of VR and AR around the world. Our presenters have stepped on multiple tech related stages of conferences such as CopenX, Techfestival, and TEDxOdense. We address topics like:
the Blurred Reality future, where VR & AR will intersect with IoT and AI, and will change the way we interact with technology
the future of museums
using VR & AR in healthcare and welfare
marketing with immersive technologies
using VR & AR in training
Virtual Commerce
and more…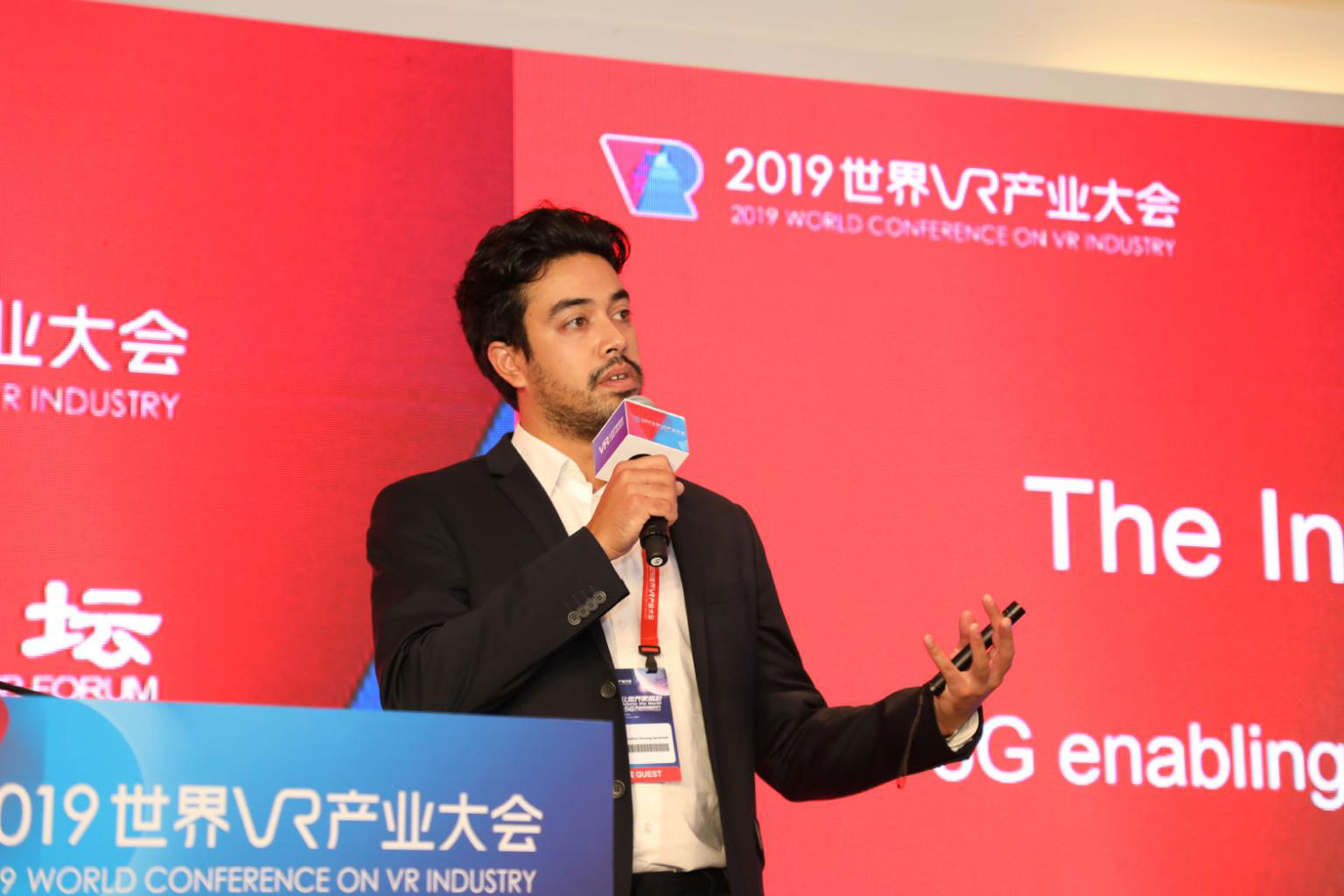 Virtual Reality and Augmented Reality are here to stay, and will impact the way the youth of today will live and work tomorrow. Professionals in Sciences, History, Business, Arts, and Technology areas are already using VR and AR to their benefit, and the applications will only continue to multiply.
Our school workshops take between 1,5 and 2 hours depending on group size and include a demonstration of the different headsets, different VR experiences, and an interactive lecture and assignment about the world of virtual reality.
Get your students ready for what tomorrow brings, by introducing them to the future today.
We offer school workshops for Folkeskoler, Efterskole, Højskoler, Gymnasier/High Schools, Erhvervskoler & Universities. We can accommodate groups of up to 25 students.
Language for the workshops: English
Primary Schools, Secondary Schools & Colleges
Up to 25 students

From 7th Grade to 10th Grade

Price: 110kr. p/ person (excl. vat.) – minimum 1.000kr.
Secondary Schools, Technical Colleges & Universities
Up to 25 students

From 10th Grade and up

Price: 110kr. p/ person (excl. vat.) – minimum 1.000kr.
Choose your focus:
If there are different focus-areas you are interested in, we can discuss the possibilities of customizing a workschool accordingly. Please write to us with your ideas or needs and we will get back to you with suggestions and a quote.
Introduction to VR/AR/MR
What is the difference between Virtual Reality, Augmented Reality, and Mixed Reality? How has this technology developed in the last decades and where are we headed?

In this workshop students will learn how AR and VR is being applied today, from social media and shopping to education and healthcare. We'll also discuss the opportunities and the limitations of the technology.
Empathy and VR
VR makes it possible to experience the world from new angles. You can experience standing in a refugee camp, becoming homeless, turning blind, just to name a few examples. Some have called VR technology an "empathy machine". 
In this workshop we will discuss some of the research behind the link between VR and empathy. We'll also look at some use-cases that attempt to use VR to enable behavior change. Students will get a chance to try different experiences where they are asked to view the world from another person's perspective.
Creating AR & VR
For students that have an interest in designing VR – and have basic knowledge of the terms and concepts used in this field – we offer a workshop focussed on idea development and product creation. 
We will discuss the most common methods and tools used to create in VR, what their possibilities and limitations are, and what costs are involved in making a project with each of them