Augmented Reality Social Media filters 
Augmented Reality (AR) is an interactive experience that allows digital objects to be placed in a real environment. These effects can enhance our perception of real life in an entertaining and educational way. AR filters are social media's version of Augmented Reality. Available on Instagram, Facebook and Snapchat, AR filters are customisable, cost-effective and a great way to drive organic traffic to your brand or product.
Keep Dreaming

for Kilroy
The Covid-19 Pandemic has impacted the travel industry quite hard. With countries imposing heavy travelling restrictions, people found themselves confined to their homes and residing countries. To keep inspiring a young generation of travellers, Kilroy set out to organize an 'Online Travel Festival'. At this event, young adults would be able to listen in on talks from expert tour guides and travellers and get a feel for what they can experience in different countries and get expert travelling tips in order to start planning ahead for their future adventures.
To promote this festival, Kilroy wanted to explore fresh new digital formats that would allow them to reach and inspire a generation of young travellers in 5 different countries. The answer relied on a Facebook and Instagram campaign based on Augmented Reality filters.
This Augmented Reality filter allowed users to put on a virtual backpack and randomly be thrown into one of 5 different adventures: safari, trekking, diving, surfing and road trip. After trying the AR filter in the ad, the users would be invited to share the results with their friends or go into the website to sign up for the 'Online Travel Festival'.
In the end, the filter managed to receive 26.500 organic impressions and 3% of those ended up sharing the filter with their friends and in the Instagram Stories.
A Good Night's Zleep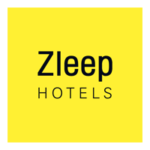 for Zleep Hotel
Reaching a younger generation of travellers who are always on the go with a limited attention span can prove challenging. With so many different marketing tools at their disposal, Zleep Hotels wanted to use something new, fresh, eye catching and that had a social component. The answer: Augmented Reality (AR) filters on Instagram and Facebook.
Together with CPC Social, we have developed one of the first campaigns in Scandinavia using Facebook AR ads. This new tool allows brands to attach an AR filter to a regular Facebook advertisement post, inviting people on mobile to engage more with the brand. The AR filter was a caricature of a good night's sleep journey at Zleep Hotels. Khora was involved in the concept development, production of the 3D models and programming of the AR filter.
The filter reached more than 186.000 people and, on average, they spent 11 seconds with the content.
Taco Tuesday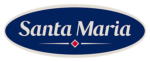 for Santa Maria
'Taco Tuesday' is an American cultural phenomenon, where people celebrate their love for tacos on a day of the week. To start the celebration in Denmark, Santa Maria and the agency Kadaver created the 'Endelig TacoTirsdag' campaign. Original creative and copy for the campaign were set up across Danish Points of Sale and Digital Out of Home. On the virtual realm, they rolled out a dedicated website and Social Media strategy.
To complement their Social Media strategy and in order to grab the attention of a younger audience, they wanted to create a Snapchat AR Lens and a filter that encouraged users to invite their friends to join in on the cultural phenomenon. With Khora's extensive AR knowledge they were able to kick-off the Augmented Reality part of the campaign in no time.
Every Tuesday, Snapchat users in Denmark are able to find the AR Lens and the filter on their accounts, ready to use. To expand the reach of the AR Lens, Santa Maria are also collaborating with influencers to create specific content using the lens.
Fall of the Titans
for SMK – Statens Museum For Kunst
How can you make a 400 year old artwork come to life in the digital age?
Over the last years, Statens Museum for Kunst (SMK) has been focusing on digitalization of the museum. With Instagram opening up their platform to let anyone publish Augmented Reality experiences, SMK saw an opportunity to explore this new feature and create a digital AR experience of one of the museum's highlights, 'The Fall of the Titans' painting.
Together, we digitally recreated the depth of the original painting and gave life to the movement that the painting portrays. Falling titans, butterflies flying around the painting and a devilish dog are all elements that were brought to life and that this AR experience lets you discover.
With an ever growing digitally native audience, SMK invites its visitors to explore this 400 year old piece of art in a whole new way. Everything can be experienced from the Instagram app that most people already use in their daily life. When next to the 3 meter tall painting, or at home – by using a high resolution image of the painting which is available in the museum's digital collection at the SMK's website – visitors can use their smartphones and go into SMK's Instagram profile to try out the AR filter. It's as simple as it sounds.
LB Brændslukning
for Lærestandens Brandforsikring 
Lærestandens Brandforsikring wanted to highlight their insurance with a Social Media campaign through Facebook.
Khora therefore developed an AR mini-game through Spark AR where the user of the filter has to extinguish a virtual fire with a fire extinguisher before the fire spreads. 
Sessile Oak Tree
for Eco Tree
EcoTree is a simple, ground-breaking way to reward people for supporting sustainable forestry in Europe. Seeing as few people can travel to visit their trees in EcoTree's forests, tree-owners rarely get a chance to see their tree in person.
 To enable their community to have a more tangible connection with their trees, EcoTree wished to develop an Augmented Reality experience where one can place a virtual tree in their surroundings. To make this experience an (augmented) reality for people, Khora developed an AR filter to distribute on EcoTree's Instagram account. Because it's social media, the filter also allows users to take a selfie with the tree!
Crippa Sunglasses

for Fleye Copenhagen
Fleye Copenhagen makes high-end eyewear and sunglasses. In 2019, the company wanted to try new digital possibilities on social media with AR filters. They wanted to give their customers the opportunity to try on their sunglasses with face tracking that allows them to analyze the head shape of the person using the filter.
Khora developed a sunglasses filter for Fleye that was shared and used extensively by potential Fleye customers and showed the potential for ecommers product demonstration through filters.
Next Level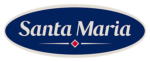 for Santa Maria
Following the success of 'Endelig TacoTuesday', Santa Maria wanted to work with agency Kadaver to develop an AR filter to promote their new product Next Level. The product is a high-end taco mix product with delicious ingredients. 
The campaign was unfolded across point of sale, out-of-home advertising, a dedicated website and through a SoMe strategy.
#FlagforDanmark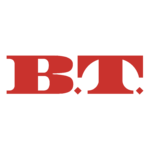 for BT
In connection with the European Championship in 2021, BT wanted to make a tribute to the Danish national team to show the whole nation's support with the campaign #flagfordanmark. 
In the filter, you get a dank flag face painted on your face while confetti and cheers sound in the background. The filter was shared by influencer Anders Hemmingsen. 
Koordinatsystem Spillet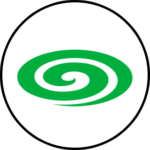 for House Of Science
Challenge: How can you teach math to high school students in a different and fun way, and specifically get them to understand graphs of a coordinate system from the functions you insert.
Task: Khora was approached by House Of Science who develop different and fun science, math and physics projects. They thought it was an exciting opportunity to see how AR could solve the task of getting high school students to learn more about coordinate systems by developing a Lenese for Snapchat. They saw AR as a perfect fit for this audience who use Snapchat in their daily lives, so why not make something fun and educational on a platform they already use?
Solution: Khora developed an advanced AR Lense in Snapchat where the user of the Lense has to "capture" numbers with their mouth, which through Lense Studio's advanced Machine Learning ends up in a graph in a coordinate system based on the numbers they capture. Try it yourself on Snapchat and learn more about coordinate systems.